Date Published:
re-released April 2017
Publisher: H&H Publishing
Sandra Baker thought her life was going perfectly until she found out she was pregnant. Her boyfriend doesn't want the baby and pushes her to have an abortion. After the procedure, Sandra spirals into depression losing her relationship and nearly her job. When she meets Henry, a Christian man, who displays God's love, she begins to wonder if God can forgive her and more importantly if she can forgive herself.
Both of the characters were highly likeable and you are just pulled right into the story. The premise of the story is one that we see often but I really enjoyed the author's twist on it.
Even though this is a Christian romance and a clean novel, there is so much depth of feelings between two main characters. There is plenty of sweet romance, endearing with longing love. You really get a sense of how much these two mean to each other. I may or may not have shed a few tears over this story!
The author includes some beautiful sections with an inspirational message of believing in listening to your heart.
This is a refreshing novel that will leave you feeling wonderful.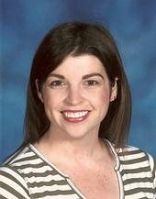 Lorana Hoopes is an inspirational romance and children's author originally from Texas. She now lives in the Pacific Northwest with her husband and three children. When not writing, she can be found singing or acting on stage or kickboxing at her gym. You can also find her hosting her show Write the World where she interviews authors and writers. If you are an author and want to be featured, be sure to contact her.