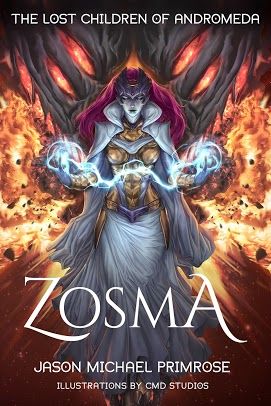 Date Published:
November 1, 2018
Zosma opens the series on Earth in 2052 A.D. as Allister Adams, a young superhuman, begins his search for the planet's possible savior: Zosma Caster. Zosma is an intergalactic refugee and the vessel for an otherworldly energy source from the Andromeda Galaxy. The rogue organization C20 has been interested in Zosma's power, but are its intentions entirely pure? Allister's search for an alien becomes a search for truth as the walls, literally and figuratively, are closing in.
Review
Jason Primrose, thank you for combining a wonderful piece of writing with such vibrant illustrations. Often times when reading, you picture the world in your own mind and it may not be exactly what the author had in mind. Well, with Zosma, you get illustrations that lend a look into the authors vision of his book. See what Allister and the wide cast of characters see.
The future of Earth, Aliens, and so much more all in a unique way that didn't feel "done before".
The writing style was a little bit different then what I am used to. It took a bit to get used to, but I think once I was into the story it flowed a bit better.
Can Allister find Zosma? Find out in this otherworldly sci-fi adventure!
Jason Michael Primrose has been creating alternate worlds and characters since childhood. For nearly ten years, he has used his unique storytelling gift to impact the entertainment, fashion, and tech consumer product industries. His experience spans brand strategy, creative direction, retail merchandising, and influencer/celebrity partnerships.