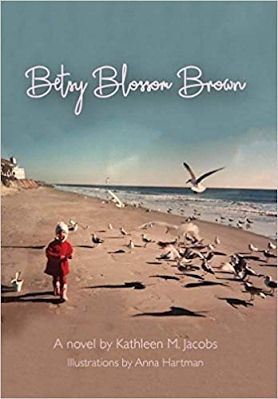 Date Published: June 5, 2019
Publisher: Jan-Carol Publishing, Inc.
Betsy Blossom Brown is a coming-of-age story about a young girl who journeys from being an observer of life to a participant. Her seemingly idyllic life with her privileged South Carolina family is turned upside down, revealing truths and disarming pretensions. She's independent, opinionated, and brave. Uncertainty enters her life when she and her mother move to the Appalachian region until, through a series of unsettling events; she sheds her uncertainty and learns to embrace life. The graphite illustrations help to understand the depth of Betsy Blossom Brown, as she sketches her way through life recognizing her mild Asperger syndrome, without letting it curb her appetite for life.
Review
Summed up for me... Beautifully written. I felt each and every part of this story. I think that there was a great connection of the characters and I felt like I could see them through the pages.
Betsy Blossom Brown's journey and how she really does transform how she lives took this story one notch further.
Smooth and Effortless, this is the kind of story that will stick with you.
About the Author
Kathleen M. Jacobs is the author of books for young readers. Her first YA-novel, Honeysuckle Holiday, has received critical acclaim. And her children's book, Please Close It! has won numerous awards. She divides her time between New York City and the Appalachian region. She lives with her husband, John, and far too many books. Visit her website at www.kathleenmjacobs.com and on Instagram @kathleenm.jacobs.