Publisher: Capital Station Books
A secret war of sorcerers threatens to tear the world apart.
The year is 1917, and the Russian Empire is on verge of collapse.
Florence Cavell—codename Geist—takes her special forces team of sorcerers into allied territory in an effort to hunt down spies and keep the Russian royals alive. If the Russian Empire falls, the Germans and Austro-Hungarians will turn their full attention to France and Britain. That can't be allowed to happen.
Unfortunately for Geist, the enemy has sent the Eyes of the Kaiser, specialists who hunt and destroy sorcerers. And they came prepared to eliminate not only the Russian royalty, but the Ethereal Squadron as well.
Praise for Ethereal Squadron:
"In tense, precise prose that skillfully conveys detailed descriptions, Stovall delivers this engrossing story of fantasy adventure with utmost precision. The Ethereal Squadron's riveting fantasy world will fuel readers' imaginations and leave them crave for the next book in the sequel."
- The Prairies Book Review
Review
This is a continuation in Shami Stovall's, Ethereal Squadron

series and it is just a great as the first. Shami makes sure to catch readers up without making them feel bogged down with details from the first.
I felt like I got more of an understanding of the characters in this one. The first in the series was really an introduction and their characters really took off in this one.
Definitely a lot of action going on that will have readers flipping pages furiously.
I liked how universal this novel was. It is a great theme and setting.

Get ready to be immersed in the world and captivated by the characters she has created.
About the Author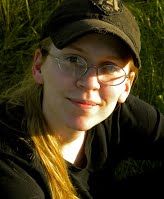 Shami Stovall grew up in California's central valley with a single mother and little brother. Despite no one in her family earning a degree higher than a GED, she put herself through college (earning a BA in History), and then continued on to law school where she obtained her Juris Doctorate.
As a child, Stovall's favorite novel was Island of the Blue Dolphins by Scott O'Dell. The adventure on a deserted island opened her mind to ideas and realities she had never given thought before—and it was at that moment Stovall realized story telling (specifically fiction) became her passion. Anything that told a story, be it a movie, book, video game or comic, she had to experience. Now, as a professor and author, Stovall wants to add her voice to the myriad of stories in the world and she hopes you enjoy.