Publisher: INtense Publications LLC
Eleven-year-old Casey Grimes is invisible. Really. When he leaves suburbia and infiltrates a secret forest society, he can finally be seen—but Sylvan Woods hates outsiders as much as it loves killing monsters. As Butcher Beasts invade, his flimsy cover story falls apart, and courage is his only chance to belong.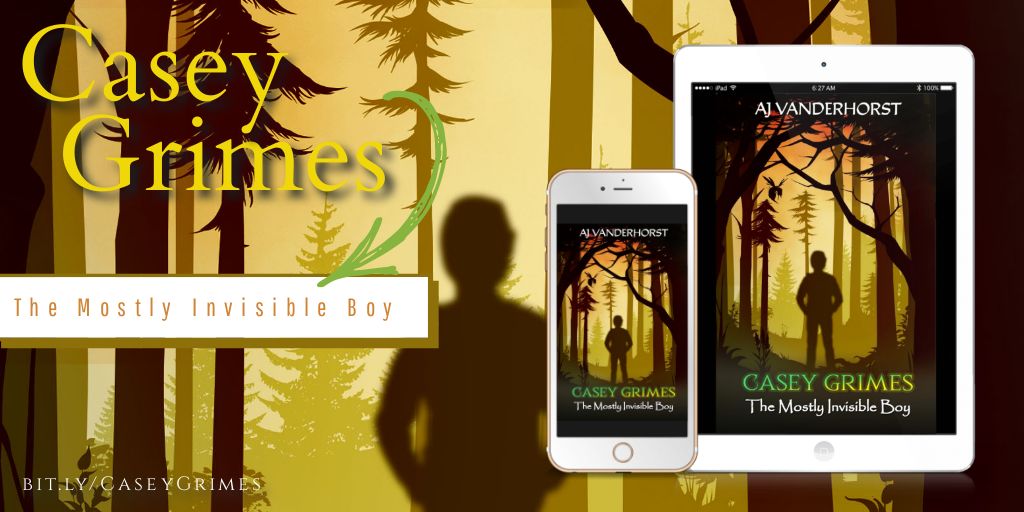 Review
Wow what a wonderful MG Fantasy book!
This is a cute story, fun to read, and not just for kids. I liked the more complicated premise and the plot. All the characters were interesting, even the bit players. Good for anyone that enjoys reading light fantasy.
Full of non-stop action, it captures you and keeps you turning pages from beginning to end.
About the Author
AJ Vanderhorst has had many jobs, including journalist, paramedic, escape artist, and baby whisperer. One time in fifth grade, he built a traffic-stopping fort in a huge oak tree, using only branches and imagination, and slept there for a week.
Now he and his wife live in a woodsy house with their six proteges and a ridiculous number of pets, including a turtle with a taste for human toes. This makes AJ an expert on wild, dangerous things—invisibility spells, butcher beasts, hungry kids, you get the idea.
He is the only author in the world who enjoys pickup basketball and enormous bonfires, preferably not at the same time. He and his family have drawn up several blueprints for their future tree castle. Visit AJ online at ajvanderhorst.com.