Date Published:
March 3, 2020
We are all looking for balance and happiness in life. Today's society certainly isn't making it any easier to achieve that elusive blend of health, success and well-being.
ONE is the ultimate wellness guide on balance between Body and Mind, a winning combo of 22 therapists, handpicked by Mirav Tarkka, on the subject of improving your well-being. Accessible, easy to read and full of practical tips this is book is a must have, a perfect mix of storytelling and hands-on advice on getting to live the life you deserve.
The book talks about different areas of life; nutrition, creativity, sexuality, stress, communication, power finding and creating and lots more are covered to give you a comprehensive insight on the connection between body and mind.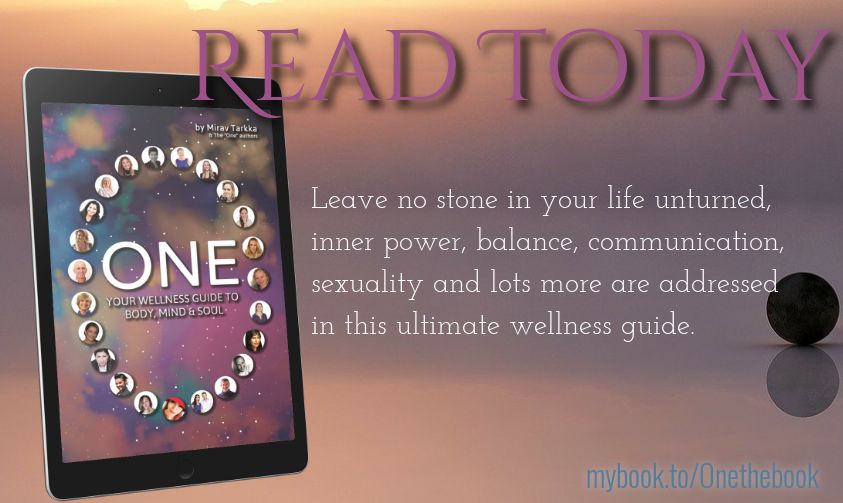 Review
This is proof you can have input from many minds and do it successfully. I think everyone included in this was well represented and provided valuable insight without going against what others say. It's great to have different voices speak on similar things and see how they all relate. Very well put together and empowering and inspiring!
About the Author
Mirav Tarkka is the bestselling author of Undefeatable, founder of Pepper Coaching and host of ONE – the online wellness tv show. She is the brainchild behind ONE the ultimate wellness book written by 20 different experts. A book on the balance between Body and Mind explained from different angles. From how to live life orgamiscally, to releasing your chakras, Chinese medicine, nutrition and the power of words are just some of the subjects covered in the book.
Through her life, Mirav has had her fair share of breakdown moments. She had to rebuild her life from scratch many times while dealing with a roller coaster of emotions, wars, challenges and pain, but she kept going - no matter what.
Through her own profound personal journey, she discovered the power of the mind to be not less important than that of the body. Mirav then created a method which combines strengthening the body while sharpening the mind, in order to help people around the world use their true, raw, authentic power, unleash their inner strength while working on their mind muscles so that they can enjoy every aspect of life to their fullest potential.
email mirav@peppercoaching.online