Date Published
: July 17, 2020
I am an avid world traveler. I have lived in a variety of international locations, and I have both studied abroad and taught abroad. I have backpacked, camped out, stayed at youth hostels, and now, in my senior years, I have stayed in topnotch hotels and resorts. I have flown standby, and I have flown first class. I have hitchhiked, and I have taken public transportation, slow trains, fast trains, boats, and ships. I cherish my memories. They are solid, like granite, and they remind me of what I have been through and of how they have made me into a better person. World travel has taken me out of my comfort zone, has freed me from ever living a cocoon like life, has taught me to reach for the stars, and has provided me with an education that far surpasses any level that I could have achieved in any other way.
"Thank you, world!" I can shout from the greatest heights and from the lowest depths, from Germany's Zugspitze to California's Death Valley. I've been in the burning sands of Saudi Arabia, and I have been in the Arctic freeze of Lapland in Finland. I've been there and I am a better person for it.
Everything and everybody in this book is factual. All details are true to life. This is exactly how it all happened. It is as if yesterday is today, and, in a way, that's the way it really is. These glimpses of my world journeys are poignant, funny, comical, inspiring, and sometimes frightening, but one thing is for certain: every word details precisely and truthfully how it all happened.
At the time of writing this, my world has been reduced from billions of people of quite varying cultures, religions, and ways of viewing the world to one human, Kitty, and two adorable rescue cats, Coco, who was recently diagnosed with diabetes and whose treatment has been a real challenge, and Pom Pom, his three-legged brother who lost a leg to a sarcoma eight years ago. My life at home has its challenges, but then whose doesn't? What I can say, and I say it loudly, shouting it out at the top of my lungs for all to hear, is that I am a very lucky man. I am fortunate. I have a wonderful family in Kitty, Coco, and Pom Pom, and I have all the wonderful, life-changing memories I have made from savoring the world in my many travels abroad. In fact, I would have to say that I am about the luckiest person alive – not just because I have made such a wide variety of rich memories, but, most important of all, because I can still recollect and relive them in such vivid detail.
I sincerely hope to travel again, but only time will tell. But no matter what, the many travels abroad that I have had will be relived over and over in my mind, bringing love, happiness, and hope to me in a world that desperately needs all three.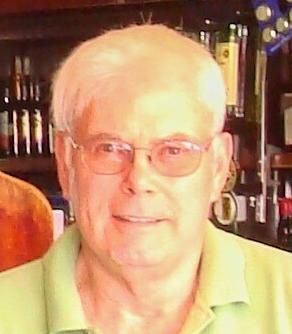 Michael Meyer is the author of mysteries, thrillers, humorous fiction, and non-fiction: Love and romance, laughter and tears, thrills and fears. As a recent retiree from a forty-year career as a professor of writing, he now lives in Southern California wine country with his wife, Kitty, and their two adorable rescue cats.
Read FREE With Kindle Unlimited